Dream Sculpting - Mind Map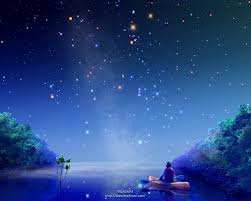 Come join Colleen McKenna Moore while she takes us through steps to sculpt our dreams into becoming reality. 
Saturday, April 19th  11 AM to 1 PM
3432 Depew AvePort Charlotte FL 33952
A mind map is a process used with Dream Sculpting. This class will teach anyone how to be successful whether you want to achieve a career goal, a personal goal or a life long dream. The class also teaches you to set smart goals for yourself.
Creating a systematic mind map will create a strategic plan which is easy to follow and it will keep you motivated and on task.
Dream: an aspiration; goal; aim; A term used about things that are the best you can imagine;
Sculpting: Fine Arts. to carve, model, or shape into a solid artistic structure. Dream Sculpting is the ultimate process for integrating and aligning yourself with your goals and dreams.
It is said that when your conscious will is in conflict with your unconscious imagination, your imagination will always win. Align your conscious will, your unconscious mind, your soul and your environment, with your goals and dreams - a truly holistic and soulistic approach to the achievement of all your life's goals. 
With your goals deep "in the back of your mind" where all dreams and goals become manifested, and having a written step-by-step road-map to achieve them, you can take control and action to achieve the dreams you once thought were out of reach. 
During this class you will learn to take any dream, goal or "Bucket List Item" and make it happen with this simple step by step approach. There is nothing that isn't achievable. 
This class is intended as a framework for Dream Sculpting. Further information will be provided during the class for those interested in more advanced training. 
Cost: $27 per person
Lunch will be provided: Cold cuts, salad and Essential Oil infused Hummus.
Bring any special diet items you may need. 
(941) 875-5181
colleen@rn-lifecoach.com
RSVP Facebook Event Page
Dream Sculpting - Mind Map 



We need your opinion.

We are planning future Dream Sculpting classes and other Life Coaching events. So far these events have been all live and they have been a huge success. I would like to here your thoughts about creating similar online events. Would you be interested?