Looking for Life Coach Training?
---


Steps to Find the Top Life Coaching Certification Programs
If you have reached this page than I assume you are looking for Life Coach Training programs because you want to become a Personal Life Coach.
You are looking for an answer to your question: How do I know which programs are reputable? In this article you are going to learn how to find the right program for you and you are going to learn how to spot a scam.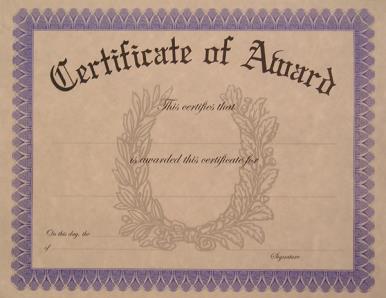 Life Coaching is a relatively new field and there are very few guidelines or regulations governing who can offer life coach training certification programs. There are thousands of scams offering the top life coaching certification programs. So how do you know which ones are legit?


Step 1
First, you should know there are three governing boards for Life Coaches. These organizations are the International Coach Federation, European Coaching Institute, and International Association of Coaching. Any Life Coach Training program that is worth a dime should have an affiliation with at least one of these boards.
There are standards that these organizations insist must be met by the completion of a training program before the participants can receive a certification. By choosing a program that meets this criterion, you can be assured that you will undergo a program of great quality which has been proven and tested through time.
Step 2
The next step you want to take when looking for a Personal Life Coaching training program is experience. How long has the program been in existence? Who runs the program? What are their credentials? Have you ever heard of them? If not, look them up on the internet. They should have a public profile for you to view.
Remember, coaching programs like any educational programs can be expensive. Make sure that you are getting what you are paying for.
Step 3
Ok so now that you have determined the programs affiliation and the credentials of organization, your next step is to get feedback from those individuals that have attended the program. Reach out to students of the program. Remember, testimonials are nice but they can be biased. The organization is not going to put negative feedback up on their website. Would you?
I suggest doing another internet search. If you go to Google and type in the name of the program and "reviews" you can usually get real feedback and complaints if there are any.
Step 4
The forth step in the process is to make sure you can afford the program. Do they offer scholarships or payment plans? Some life coach training programs offer financial aid. Don't choose a program just because it is inexpensive, be a smart shopper. You get what you pay for.
On the other hand, don't dismiss a program just because it cost less than other coaching programs. It might offer the right type of certification that you need to obtain for your business.
Step 5
The last step in the process is probably the most important. Use your common sense! If it sounds too good to be true it probably is…You are investing in your future so do it right. Don't settle for inexpensive programs that offer all types of promises. Don't buy into overpriced programs that offer a lot of fluff. Get If you do, you will probably be sorry.
On the next page you will learn how to become a successful Personal Life Coach. You will get all the information you need to set up and start your own professional coaching practice.