Could You become a Nurse Entrepreneur?
Nurse Entrepreneurs are the Future of Nursing
Have you heard about the Nurse Entrepreneur; the nurse that is taking charge of her career and starting her own business?
More and more nurses are breaking free from the bureaucracy of health care settings and branching out on their own. I am not just talking about advanced practice nurses; I am talking about the average bedside nurse, who wants to see her patients get the care they deserve. This is the nurse that wants to practice the type of professional nursing that makes her feel proud again to be a nurse.
The only reason more nurses haven't branched out on their own is because they don't know how. It still surprises me that nurses are not taught how they can practice independently under their own license and on their own merit and expertise. Even when I was doing research for this article, I found very little about opportunities for nurses to become entrepreneurs, although many exist.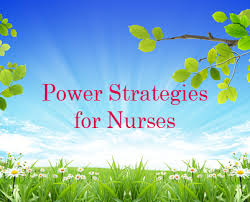 So what types of businesses can nurses start?
Actually there are many different avenues a nurse can pursue while continuing to work within the scope of her practice. Nurses are educated to be health and wellness advocates. The profession is all about restoring optimum health for their clients. Nurses are also taught to be educators. Patient education is about 80% of the job if the job is done correctly. Unfortunately, in the typical acute care setting, nurses don't have the time to do the amount of teaching that patients need. Patients only spend a short period of time in the hospital; so much of their recuperation is done at home. The patient and their caregivers need education on dressing changes, post-op care, nutrition, medications and much, much more.
Health care reform over the last decade has been leaning toward health and wellness promotion versus health restorative management. Healthy People 2020 focus on individuals remaining healthy through diet, exercise, natural and homeopathic practices. Nurses are jumping on the bandwagon.
Nurse entrepreneurs are starting businesses that are focused around educating clients on leading healthy lifestyles. They are using complementary and alternative practices to help people remain healthy physically, mentally and spiritually. 
Some of the businesses that Nurses are starting:
Why a nurse would want to become a Nurse Entrepreneur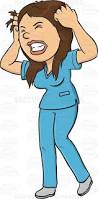 The demands put on nurses are not getting any lighter. Nurses are constantly being put in overwhelming situations with little resources. They are asked to work 12 hour shifts, many times four or five of them in a week, with few if any breaks. Often they work short staffed but they are required to provide the same level of care as if they had adequate staffing. These unreasonable demands lead to burn out and consequently nurses leaving the profession. But nurses don't want to leave their profession, most love nursing, so what are they doing? You got it; they are starting their own businesses. I should know I am one of those nurses.
A nurse of 25 years, I got fed up with the state of health care. Nurses are the most important part of the health care team but we are continually devalued. We are demoralized by obnoxious physicians, we are held to unrealistic regulatory guidelines and we get little support from our administration. There is no other profession that is asked to work under such conditions and still there is no greater profession to be a part of.
I became certified as a Life Coach and a Hypnotherapist. I started my own Health and Wellness RN Coaching business. It did not cost me a lot to start my business and accept for a bit of a learning curve, I have been successful. I get to practice nursing in a new way that I find far more satisfying. I now am helping other nurses' start their own business using their expertise which I find equally rewarding.
So yes, I do believe that the future of nursing is going to see many more nurses starting their own Nurse Entrepreneur business and I for one think this is going to be great for our profession. If you are interested in more information about becoming a Nurse Entrepreneur you can check it out here.
Also, please check us out on Face Book!